Aaron Sherer
When I started at Ufit, they asked me what my goals were. I said, "To keep up with my four sons." Now more than two years later, my sons have to keep up with me! My family just finished a hike to bottom of the Grand Canyon. It was an awesome adventure for us to do together, and I never would have done it if I hadn't been training at Ufit.
I've Been Coming To UFIT for approximately a year and a half,.When I first walked in I was anti exercise, really, I was just plain afraid.
The staff here is so wonderful, they made me feel comfortable and only made me do what I thought I could. Gradually but positively, they added in more exercises, more time, and more weights, now I am doing things I never dreamed I'd be able to.
I feel the best benefit of it all is that I feel better and am so glad I came before it was too late. So if you're thinking at all about coming to UFIT, do it NOW, don't hesitate.It's been a wonderful journey and I plan to keep it up the rest of my life.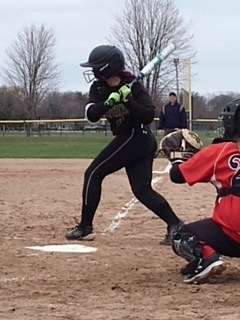 When I first started going to UFIT, I found it difficult to motivate myself and push myself on my own, and being with a trainer made sure that I had someone to work harder for. I began at UFIT about four years ago, they began my journey with teaching me correct form. I have never had a serious injury, even while playing the very physically demanding contact sport of softball, and I give full credit to UFIT. They have made me a better player than I was when I started, and they did this by finding and creating drills that would help me in every specific aspect I wanted to improve. UFIT has given me some of the most amazing experiences, and I've had the opportunity to exercise in a fun, safe, and hard working environment. I believe UFIT and my trainers have made me not only a better athlete, but an overall better person as well.
Tracy helped my husband, Rick, recover after he had received extensive cancer treatment. She tailored workouts to fit his specific needs and her knowledge, encouragement, and compassion were a highlight for him twice a week. I highly recommend UFIT as a business that accommodates a clients needs and goals regardless of age or ability.
Judy Levin